An integrative approach to growing your family.
Whether you are suffering from infertility, or are seeking holistic support for your loved ones, Megan Joyce is here to help. With years of education and clinical experience in the fields of women's health and reproductive medicine, Megan and her team of independent practitioners can support you in growing your family. We utilize a functional medicine approach to uncover the root causes of health concerns while providing crucial psycho-emotional support during challenging times. By addressing the mind, body and spirit, Megan helps patients navigate the infertility journey feeling more embodied and empowered.
Read More

Modalities of Healing
General Wellness
Traditional Chinese Medicine uses a unique system of evaluation and diagnosis that can provide answers when other medical paradigms can't. This system provides a powerful way to get to the root of the problem, allowing for healing in many different aspect of one's mind and body. Using this information, we tailor treatment protocols to powerfully address your specific health goals. We use this holistic approach to successfully treat myriad health concerns including:
Women's Health
PMS/ hormonal imbalance
Polycystic Ovarian Syndrome
Endometriosis
Infertility
Breech Presentation
Labor Preparation/ Induction
Immune Support
Autoimmune conditions
Low immune response
Immunological infertility
Respiratory Issues
Allergies
Asthma
Bronchitis
Frequent colds and sinus infections
Chronic Pain
Headaches
Back Pain
Joint pain
Nerve pain
Gastrointestinal Issues
Constipation/ Diarrhea
IBS
Acid reflux
Bowel Obstructions
Gas and Bloating
Mental Health
Anxiety
Depression
Dissociative Conditions
Bipolar  Disorder
Premenstrual Dysphoria Disorder
Postpartum Anxiety/ Depression
Eating Disorders/ Body Dysmorphia
Read More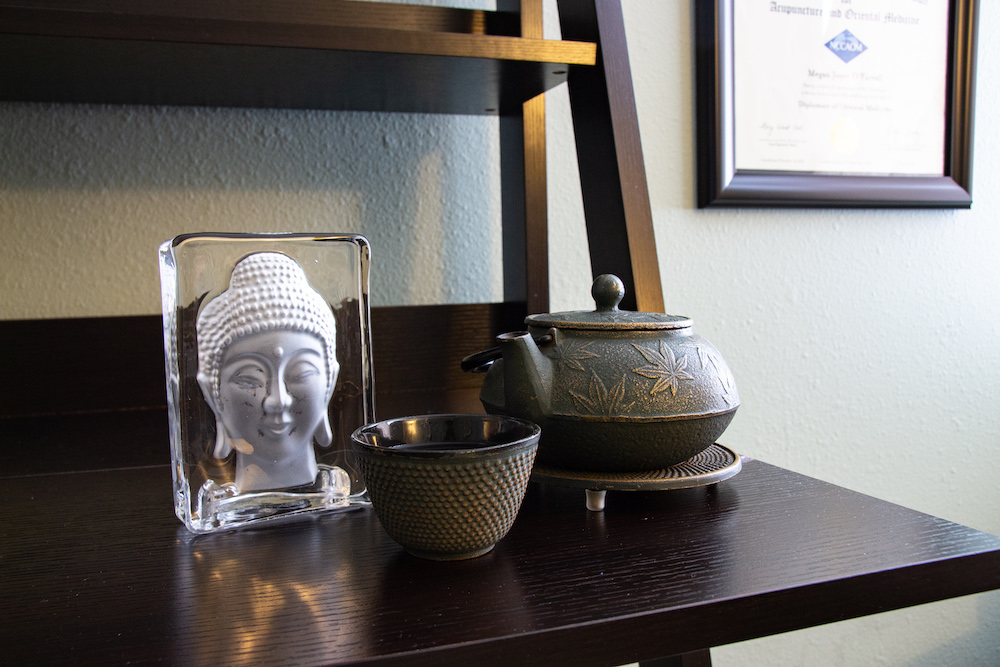 Our Team Of Experts

Contact Form
I've been going to Megan since the fall of 2016. After an ectopic pregnancy followed by a miscarriage four months later, I was devastated and my OB told me there was "nothing I could do" to improve my chances for a successful pregnancy in the future. Well, she was wrong. I started seeing Megan and she really helped me get on track through a myriad of lifestyle changes. Megan also helped me track my cycles, and she was able to pinpoint that I have a super short luteal phase which is linked to a higher rate of miscarriage. By working with her, we were able to move my ovulation up and increase the length of my luteal phase. That is something I never would have figured out on my own, let alone been able to correct on my own. No OB would have bothered looking at my menstrual cycle chart to figure this out either. Low and behold, in April of 2017 I got pregnant with my son, who was born in January 2018. I had a wonderful pregnancy. No nausea, felt great, and baby did great too. I attribute much of that to Megan's good work. If you are struggling to conceive and looking for a smart, compassionate person to get you on the right path, Megan is your person! She had so many tips and tricks for me along the way. On top of that, she is just an awesome, fun person. It is truly a joy to work with her. I am currently working with her again as we are gearing up to try for #2!
As a birth doula I have seen first hand how beneficial Megan's work can be for mommas preparing for birth, mommas past their guess date and those in the process of birthing their babies.  She goes above and beyond to help mommas have their babies.
As a client I know that Megan is warm, calm, reassuring, professional and knowledgable. She will make sure you are comfortable, that she has a full understanding of your needs and answers any of your questions before she begins treatment.  
I highly recommend Megan!
I really enjoyed my whole first experience with Megan Joyce. My first of many future appointments with her was for my infant whom she cared for so well. She is very good with small children, I am so grateful for this. This woman is extremely sweet, patient, and pays attention to detail. I was more than impressed by the cleanliness and therapeutic feel her office gave off. I appreciate doctors like Joyce. Keep curing xo